Paver edging can be installed with the flange under the pavers or with the flange on the outside of the pavers. Stable Edge's minimal footprint allows for the growing of healthy turf immediately adjacent to paver installation, eliminating dead turf zones associated with concrete edges or bulky plastic edges. This creates beautiful and seamless transitions from pavers to turf/bed areas.
Available Sizes:

1/8" x 1 5/8" x 8'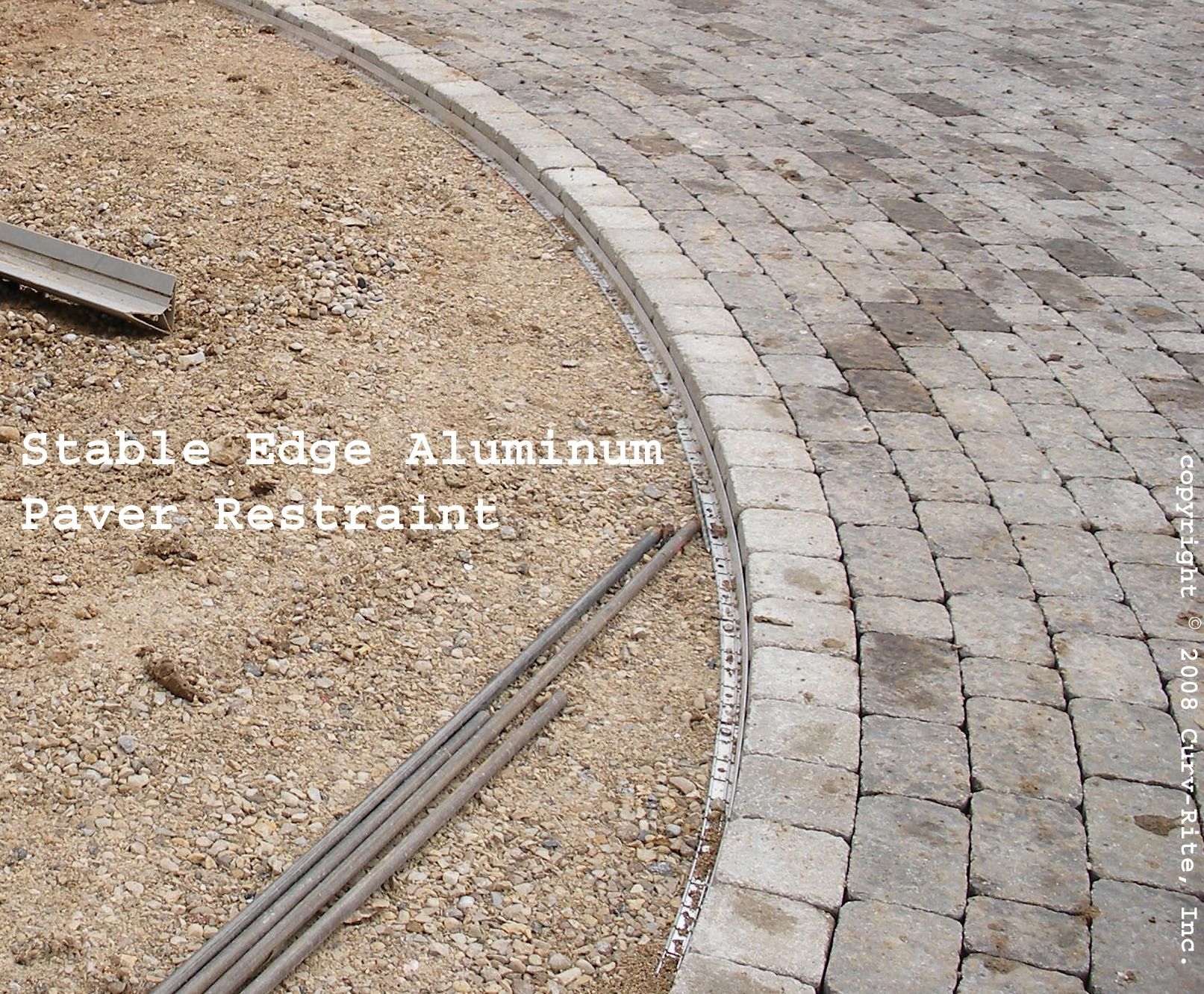 Stable Edge aluminum paver restraint can be easily flexed into a myriad of shapes.  It will not kink or warp like plastic edge restraints.  Stable Edge gives you the freedom to create straight runs and curves with the same section.


Product Applications:

In keeping with Curv-Rite's tradition of excellence, the Curv-Rite Stable Edge paver restraint system was designed by landscape architects, landscape contractors, and design engineers to offer greater flexibility in design and installation while providing more stability for pavers than any other product.  Curv-Rite is the product of choice for the following applications.
It is the ideal product for:

Walkways
Driveways
Entryways
Patios
Cart Paths
Pathways
Courtyards
and more...
Connection: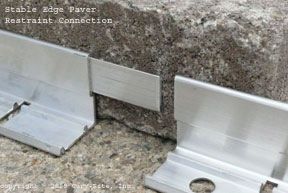 Available Sizes:

1/8" x 1 5/8" x 8'
Available Finishes: